Chrissie Anderson Peters is a Southwest Virginia native and the author of three books: Dog Days and Dragonflies, Running From Crazy, and Blue Ridge Christmas. Her writing can also be found  in Pine Mountain Sand & Gravel, The Mildred Haun Review, Still: The Journal, and Clinch Mountain Review, among other publications. Chrissie is currently at work on her fourth book, which is tentatively titled Chasing After Rainbows. 
I've been writing almost as long as I've been reading. Words have always been a comfort and a strength…
Chrissie Anderson Peters takes us into the complicated, dark, and beautiful heart of contemporary Appalachia with these intriguing stories, essays, and poems.
Silas House, author of Same Sun Here and Parchment of Leaves
If you're looking for brave vision in a new voice, Dog Days and Dragonflies is the book for you. Chrissie Anderson Peters' stories of friendship, hardship, family love and betrayal will stay with you long past the last page
George Ella Lyon, author of She Let Herself Go
Again and again, Chrissie Anderson Peters reminds us about everything that's magical, revealing the true spirit of Christmas.
Denton Loving, author of Crimes Against Birds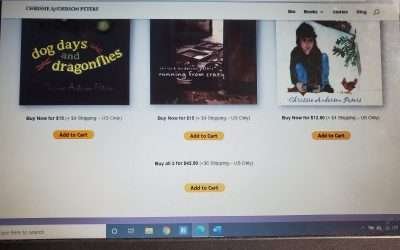 I'm going to be honest: blogging is difficult for me. I'd much rather just do a Facebook post than to write something newsy for my website. And then to try to match it up with a picture just about wears me out, because it has to be a horizontal photograph that seems...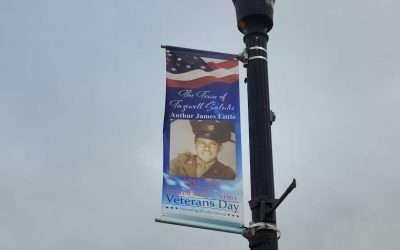 This past Saturday, Russ and I started the day early, arriving to our local polling place for early voting around 8:15 a.m. There was already a line and the doors were to open at 9:00 a.m. It had rained earlier, and the sun peeked out from behind the clouds in...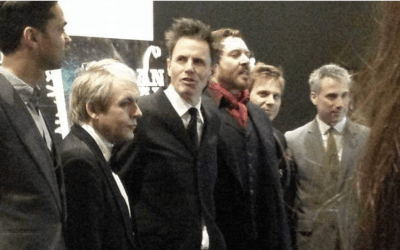 My name is Chrissie Anderson Peters and I'm a Duranie. There is no 12-step program for us. I've looked from time to time, 'cos heaven knows it isn't easy or cheap to be dedicated to this band!